MUSEUMS IN NAFPLIO

Tour of the city's culture through its museums.
ARCHAEOLOGICAL MUSEUM

The bronze armor of the 14th century found in a chamber tomb of Dendron, the Mycenaean figurine of the 12th century "Archon Assini" and historical exhibits of Argolida on the second floor. Syntagmatos Square, T +30 27520 27502. Open all days 08:00-15:00 exept Monday. Tickets: 2E, students 1E, Free entrance: Sunday between 1 November and 31 March, the first Sunday of April, May, June, October an on 27th of September (World Day of Tourism).
WAR MUSEUM

This is the annex of the War Museum of Athens and has been operating since 1988, in this impressive building that once was the first War Academy of Greece build by Ioannis Kapodistrias, 22 Amalias Ave T +30 27520 25591, Open daily 09:00-14:00, Saturday and Sunday 10:00-14:00, he museum is closed on Mondays, 1st of January, 1st of May, 25 of December.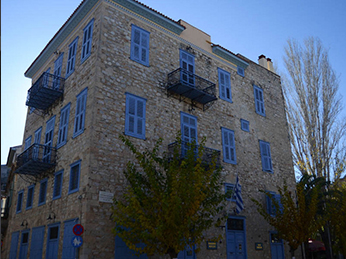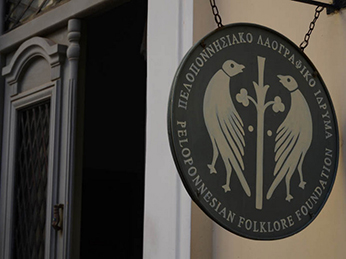 PELOPONNESIAN FOLKLORE FOUNDATION

To celebrate its 32 years a new reshuffling led to a larger museum shop which includes a grocery store, a perfume shop, a bookshop and as always gifts in new and older creations, an exhibition with the emphasis on "The Greek town: Nafplion 1822-1922" and an introductory show-case presenting heteroclite museum items in a daring free installation in order to emphasize the flexibility of its collecting philosophy. This museological proposal was sporadically presented in the Nafplion Museum from 1999 up to January 2006 and in "The Ptychoseis" exhibition of the 2004 Cultural Olympiad at the new Benaki Museum.
KOMBOLOI MUSEUM

ou look at a chaplet and you think of Nafplio. You're in Nafplio and you are looking for a souvenir and think of a chaplet. A visit to the Komboloi Museum, housed in an old neoclassical building, is necessary in order to get the best quality chaplet. The museum, which operates under the supervision of the Greek Ministry of Culture, was founded in April 1998 by Mr Evangelinos and Mrs Rallou Gromitsari. In Komboloi Museum, you will find a unique collection of 700 old prayer books and prayer beads, which are date from 1550 to 1950! Their materials vary: natural amber Baltic Sea amber – mastic, amber – Faturan, black coral (yusuri), red coral, ivory, bone, horn, wood etc.. The Komboloi Museum hides a great history within four small rooms.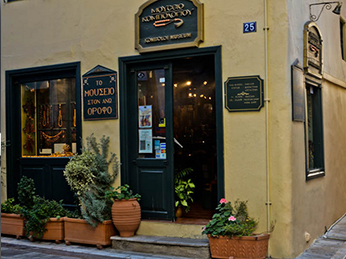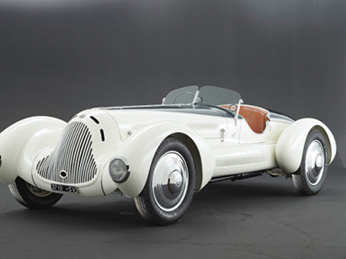 AUTUMUSEUM NAFPLIAS

The old cars are like old mansions. Many people want one but few have the real passion that will propel them to get it and even fewer are those who can maintain it. The Automotive Museum organizes every year a Regularity Rally for historic cars and motorcycles. The Museum of Automotive is the result of many years collector passion and a dream held through a collective effort.New Tirintha
Mr Theoharis T +30 210 2116583 / 2116087
MUSEUM OF CHILDHOOD

The old, well maintained toys pooping always a loving disposition and a strong tendency to become a collector of old toys. If you are fun of children toys then you really have to visit the Museum of Childhood "Stathmos", located in the warehouse of the old railway station. There you can see old and traditional toys (swings, roller skates, wooden horses) and used objects (baby bottles, rattles).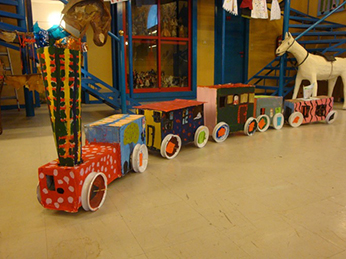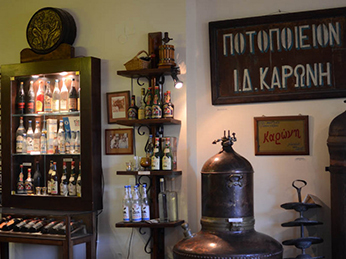 MUSEUM KARONIS

The name Karonis is particularly known in Nafplio, especially to those who appreciate the good ouzo and pure raki.
T +30 27520 24968
M +30 6945150430